Welcome - Fáilte
Welcome to the website of Star of the Sea Church. The church is one of two churches in the parish of Laytown-Mornington.
We hope that you find the site useful for information on masses, sacraments and other church events as well as keeping up -to-date with what's happening in our community and parish.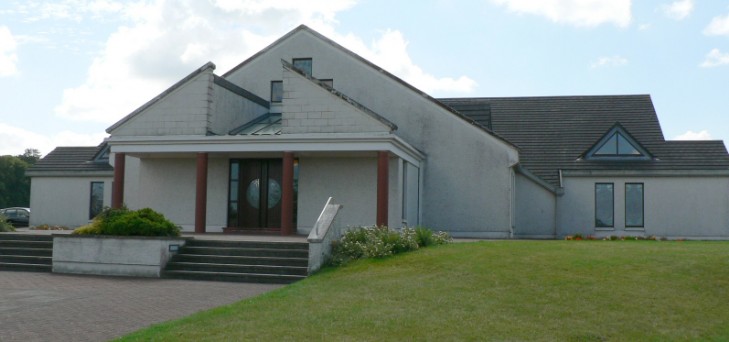 Prayers for Students sitting Examinations
Fr. Joseph Apust
Fr. Emmanuel Ibitoye
Tel: 041 9827384

Email: office@morningtonchurch.com

Fr. Denis McNelis P.P.
Laytown (041 9827258)
www.sacredheartlaytown.com

Mornington
Parish Office Hours
Mon/Wed/Fri: 9.30am - 2.00pm
Email: office@morningtonchurch.com

As exam time approaches the Parish will remember and pray for the students who are preparing for the Junior & Leaving Certificate
Examinations at Mass each morning while the exams are in progress.
You are invited to put the name(s) of exam students on the cards at the doors of the church and place them in the boxes provided. These will be placed on the altar during the exams.
These students will be remembered at our Masses during the exams.
Exam Mass Bouquets (€10) & Good Luck in Your Exams Cards (€2)are available from the Parish Office, Monday/Wednesday/Friday 10am-2pm.
Saturday Night Vigil:

6.00pm

Sunday:


10.00am
11.30am

Monday:

8.45am

Tuesday:

10.00am

Wednesday:

8.45am

Thursday:

10.00am

Friday:

8.45am


Donacarney Schools Celebrating 150 Years 1873 - 2023
Venue: Donacarney Schools
Please Join Us For A Wonderful Evening Of Celebration

Eucharistic Adoration
Eucharistic Adoration takes place on Wednesdays from 9.15am - 8pm
We need at least one more volunteer for the following hours:- 11am, 4pm, 5pm & 6pm. Please contact the Sacristy after Mass or Parish Office if you can put your name down for a particular hour.
On Request



Mass Cards for the Dead, Birthday Remembrance, Special Occasion, Get Well, Birthday & Exam Mass Bouquets etc. are available in the Parish Office Mon/Wed/Fri 10am-1pm.

I Lit a Candle Cards are now available beside the Shrine in the Church.
Light a Candle & take a Card to let them know - €2.

Please put the €2 in the Candle box.

2022/2023 Parish Preparation Programme for First Communion


Post Communion Masses
Sunday 11th June 10am Mass
2022/2023 Parish Preparation Programme for Confirmation



Mornington Parish / Confirming Our Children
Parish Based Preparation Programme for Confirmation