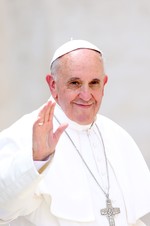 Pope Francis in his letter for today, points out that when Jesus returned after his time of prayer and struggle in the desert, he did three things before he began his mission.
He listened to the word, he discerned the content of the mission entrusted to him by the Father and proclaimed that He came to accomplish it today. (Lk 4:16 - 21).
This model - listen, discern, live - can be followed by all of us as we try to live out our vocation.
Today the Church throughout the world prays for vocations.
Will you make a special effort to ask the Lord for more vocations to the priesthood and religious life?
Pray for the priests who have ministered to you throughout your life, both living and dead.
Keep your priests in your prayers throughout the week.
Encourage your children, grandchildren, or other young people to consider a vocation as a priest or religious brother or sister.
Pray a rosary for more young men and women in our diocese to respond to God's call.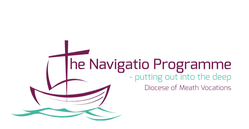 We welcome Fr. Seamus McEntee who is speaking to us on Vocations at our masses this weekend.

A special collection for Vocations in the Meath Diocese will be taken up as you leave the Church.

We currently have four seminarians studying for the Diocese of Meath.
Fergal Cummins is studying in St. Patrick's College in Maynooth and will be ordained a Deacon for the Diocese in May.
Tony Shannon is studying in the Pontifical Irish College in Rome, and Norman Allred and Colin Dunne are studying in the Pontifical Beda College in Rome.
Please keep them in your prayers and please pray to the Lord of the harvest that He will send more labourers into His vineyard.