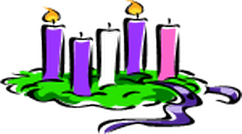 Advent Prayer

"Keep awake, therefore, for you do not know what day your Lord is Coming" Mt 24:42

Come Lord Jesus, fill our lives with love and joy as we wait to celebrate Christmas.
We are grateful for your many gifts.
Bless all the people in the world who need your love and tender care.

Our eyes are on you, O God,
as we wait for the day on which we celebrate the birth of Jesus.
Keep our hearts awake and attentive to your voice.