A Smile for Ryan
- Coffee, Cake Sale & Raffle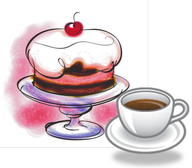 Will take place on Saturday evening, 24th September after 7pm Mass and Sunday morning 25th September after the 10am & 11.30am Masses in the Parish Rooms.
Ryan Coyle is a local 2 year old boy who is undergoing intensive treatment for Stage 4 Neuroblastoma Cancer. There is a high risk of relapse after going into remission and the only treatment currently available is in America called DFMO. €300,000 needs to be raised to help Ryan receive this life saving treatment.
Please support.