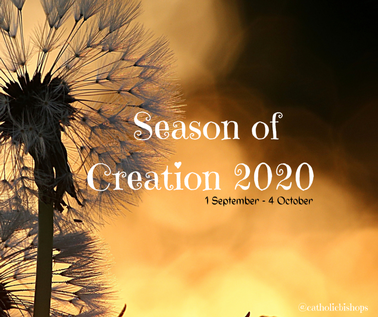 The Season of Creation has special significance for the Catholic Church. The Season of Creation or Creation Time, is marked throughout the Christian world from 1 September to 4 October (Feast of St. Francis of Assisi) and celebrates the joy of creation as well as encouraging awareness-raising initiatives to protect the natural environment. Further information is available from: www.catholicbishops.ie or www.seasonofcreation.org
Laudato Si—2015 Encyclical Letter from Pope Francis

Cultivate hope as you garden.
Get to know what's in your garden area:
• grass, plants, hedges, shrubs, trees, water,
• insect, bird and animal life
• walls, stones, shady corners, log piles.
What could you protect?




'St. Francis asked that part of the friary garden be left untouched, so that wild flowers & herbs could grow there & those who saw them could raise their minds to God, the Creator of such beauty.' (LS 12)


Sit and enjoy nature. Let it become a sacred space for you, for your family and for all creatures in our Common Home.