Mass Intentions weekend 1/2 April 2023

Saturday 6.00pm:

John McGrane - 30th Anniversary.

Pat Reynolds, Sheila Whearty & Valerie Whearty - Anniversary.

Sunday 10.00am:

Fr. Odran Callan - Anniversary.

Oliver Garvey - 9th Anniversary.

Tom Tallon - 5th Anniversary.

Sinead Treacy - 2nd Anniversary.

Monday 8.45am:

Tuesday 10.00am:

John McGrane - Anniversary.

Wednesday 8.45am:

Thursday 6.00pm:

Holy Thursday - Mass of the Lord's Supper.

Good Friday - Stations of the Cross.

Friday 6.00pm:

Good Friday - Passion of the Lord.

Mass Intentions commencing weekend 8/9 April 2023

People of the Parish.




Bridget Gibney - 35th Anniversary.

Ben Hilliard - Anniversary.

R.I.P.: Please pray for ___________________

who died during the week

.

Eucharistic Adoration
suspended until further notice
Wednesdays from 9am to 6pm


Confessions
on Request

Mornington Church Information Leaflet
By now you will have received our Church Newsletter which was delivered to every home with the Trocaire Box. Please take time to read about the groups which meet in our Church and feel welcome to acontact the parish office or fill out the expression of interest slips (available beside the Shrine) and deposit into the Suggestion box in the Church. Thank you to the many Parishioners who already give of their time and talents willingly, and we are most grateful to them.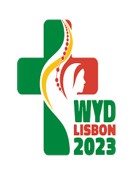 World Youth Day 2023 (1st-6th August) will be celebrated in Lisbon, Portugal. It is a massive weeklong event, with Pope Francis, for young Catholics (aged 18-35) to gather and participate in from every corner of the world. Consider joining with others from your parish and the Diocese of Meath to share this experience of belonging to Jesus Christ. For more details see

www.dioceseofmeath.ie

.
Cost €650 approx. All expenses included. To book contact

meathyouth@gmail.com
ds Maintenance Team
Children's Choir continues each Wednesday from 6.30pm – 7.15pm for children from Third to Sixth Class in the Parish Rooms in
preparation for the Easter Masses.Church Grounds Maintenance Team
Children's Liturgy Group
continues on Sundays for children from Junior Infants to First Class at the 11.30am Mass in Mornington Church.
New Leaders & Helpers are required. If you feel you can help please contact the Children's Liturgy Team Member on Sunday or the Parish Office on 041-9827384.
Church Grounds Maintenance Team


Meet every Saturday morning at 9.30am - Socially distanced.
More volunteers Welcome.
If you can help in any way please come along on Saturday morning.
Any help would be greatly appreciated.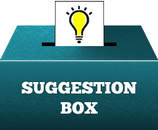 Suggestions for Your Parish:
In order to help Fr. Joseph and the Parish Pastoral Assembly to identify the pastoral needs of the Parish, a suggestion box has been placed in the Church.

We welcome suggestions from all parishioners.

All suggestions must be signed.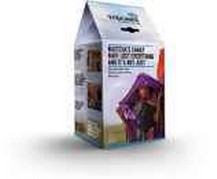 Every year Trócaire asks for your help during Lent to fund lifesaving programmes around the world.
Families like Nasteha's in Somalia (on this years Trócaire box) need your support now more than ever.
Trócaire are appealing to you to continue your support this Lent.
Resources, prayers and videos are available on www.trocaire.org.
Trócaire Boxes are being delivered to each house and are also available in the Church.
The contents of each and every Trócaire box, no matter how small, come together to make a significant difference.

Please drop your Trócaire Box, Trócaire Envelope, Church Envelopes and Easter Dues for the Priest into the Parish Office on Monday, Wednesday or Friday from 10am - 2pm.



Please ring 1800 677 777 (freephone) for assistance.
If you wish to make a financial contribution please ring 087-2542408.


Please do not let your dog loose in the Church grounds and more importantly PLEASE clean up after it.


East Meath Meals on Wheels - 085-7570810
Hot Meals are delivered to your home between 12.30pm and 1.30pm on Monday, Wednesday and Friday of each week throughout the year, excluding bank holidays in the areas of Laytown, Bettystown, Mornington, Donacarney and Colpe.
The charge is €4 per person per meal.
If you would like to avail of this service or know of anyone who might benefit from this service, please contact us on the above number.