World Meeting of Families:
A National Collection towards the cost of hosting the World Meeting of Families will take place this weekend 10th and 11th November.
Your generosity to cover the cost of this event is greatly appreciated.


Vocations Weekend: Considering becoming a priest? "No ordinary life: Exploring Priesthood".
Venue: Mount Saint Anne's, Portarlington, Co. Laois. From 6pm on Friday 23rd November to 4pm on Saturday 25th November.
For details email info@vocations.ie


Home Retreat Nov.25-30 at St. Colmcille's Laytown. Details on brochure on noticeboard/porch.
Take one. Enquiries: 041 9887904 or 086 3213577


Lectio Divina:
Bring Christ back into Christmas - Connecting Sunday's Gospel with your own life story. Each Thurs. 7.30-8.45pm in Parish Room, Laytown.
Beginners always welcome.



Church Grounds Maintenance Team


Every Saturday morning at 9.30am. Any help will be really appreciated.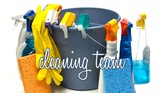 Church Cleaning
If you can volunteer to become a member of the Church Cleaning Team, please leave your name and contact details into the Parish Office.
All volunteers welcome.


East Meath Active Retirement
will resume their weekly meetings on Thursday 13th September,
in the Meeting Rooms St. Mary's Church of Ireland Julianstown at 2.30 p.m.
New Members welcome

East Meath Meals on Wheels - 085-7570810
Meals are delivered on Monday, Wednesday and Friday.
If you know of anyone who might benefit from this service, please contact us on the above number.
We are also looking for volunteer drivers.


Are you caring for a family member at home? A spouse, a partner or a close relative or neighbour?
Then you are a Family Carer,
become a member of Family Carers Ireland and benefit from a local and national network
that helps family carers who need advice and that informs and influences Government policy relating to home-based care.
As a member you can also avail of our exclusive deals.
For more information call 05793 22920 or visit our website www.familycarers.ie




Knit 'n' Knatter at Sunflower Cafe at Riverside, Mornington.
Come along and join us every Friday morning from 10a.m. to 12p.m.
for a morning of knitting or crocheting in the newly opened Sunflower Cafe at Riverside Home & Gift Shop, Mornington.
Admission is free and is open to all ages and levels.
Please note this is not a class but members are willing to offer advice.
Contact Eileen 086-7347789 for enquiries.