Youth 2000 Summer Festival
Cistercian College, Roscrea, Co. Offaly. Thursday 17th - Sunday 20th August
Age 16-35. The Festival is Donation only. Free Buses from all around Ireland. Tel. 01-6753690 or www.youth2000.ie

Church Grounds Maintenance Team


Next Clean-up Saturday 26th August at 9.30am.
Just turn up on the day. Many hands make light work. More help needed. Any help will be really appreciated.



Coffee Morning
Wednesday 30th August
in Lila Young's House, Bellewstown from 11am-3.30pm.
All proceeds in aid of the Suffering Children of Allepo.



Coláiste na hInse and Panic Productions' Present 'Alone It Stands'
An adaptation of John Breen's frantic yet poignant comedy returns to Drogheda triumphantly after claiming the Judges' Choice Award at this year's Bórd Gáis Energy Student Theatre Awards.
Wednesday 30th & Thursday 31st August in Droichead Arts Centre at 8.00pm
Tickets available online at www.droichead.com
"Alone it Stands took our breath away, so entertaining and enthralling. The obvious winner!" – Judging Panel Student Theatre Awards



Church Cleaning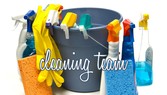 will take place on Friday 1st September commencing at 9.30am. Please let us know if you can help.
All volunteers welcome.


Dietitian led X-PERT course for Type 2 Diabetes
will be starting in Ashbourne Primary Care Centre, 2 nd Floor, Unit 12, Killegland Walk, Declan Street, Ashbourne, Co. Meath, on Wednesday, 20th September, 2017. This is a free course that runs for six weeks. If you are interested in attending, please contact Ger Nolan on 041 – 6850675 for more information.